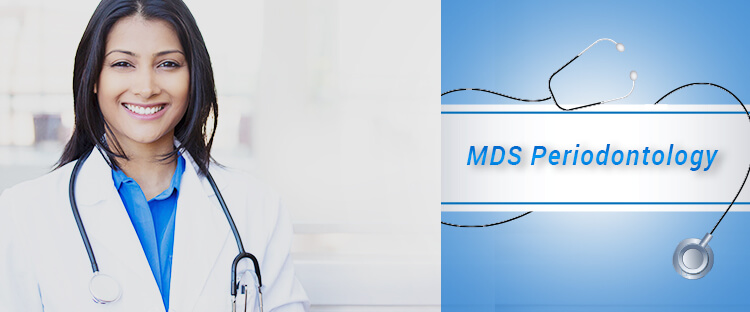 Instructor :

Dr. K.V Arun Kumar, MDS.,
MDS Periodontology

The MDS in Periodontology is a three year Postgraduate program. Periodontics is a branch of dentistry hat deals with diseases of the supporting and investing structures of the teeth including the gums, cementum, periodontal membranes and alveolar bone. The curriculum provides students identify the techniques to prevent the occurrence and cure the spread of damage already casued by the infection

This course studies the structures that support the teeth and the diseases that might affect these structures. Diseases affecting the teeth structures are periodontal diseases, which includes the areas surrounded by tooth like gums. Therefore, candidates who are doing their MDS in Periodontics course are offered training pertaining to the detection and treatment of gum diseases.
This program trains the students in prevention and control of dental disease and promotion of dental health through organized community efforts.

Three years from the date of commencement of classes.
Admission Criteria are established by the college. To be considered for admission, you should have completed a five year Bachelors of Dental Studies(BDS) from a Dental Council of India accredited college or university prior to beginning postgraduate studies.

You should have earned good scores or grades in all prior undergraduate college-level coursework. A 2-3 page sample of your best writing for further evaluation of your professional and research skills. This could be a short paper, an excerpt from a longer paper, a report from your place of employment, or a medical writing sample (e.g. a lab report, a research report etc.)