Welcome to Ragas School of Nursing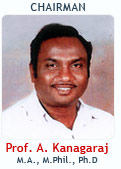 Our School of Nursing was started in 1992 in the name of S.P. Educational Trust.

Government approval in having charged the trust from S.P Educational Trust , Chennai to another Trust namely Ragas Educational Society, Chennai from place No. 527, Poonamallee High Road, Arumbakkam Chennai – 600106 to another place at No. 2/102, East coast road, Uthandi, Chennai-119 to conduct School of Nursing for Diploma in Nursing Course from the Academic year 2008-2009.